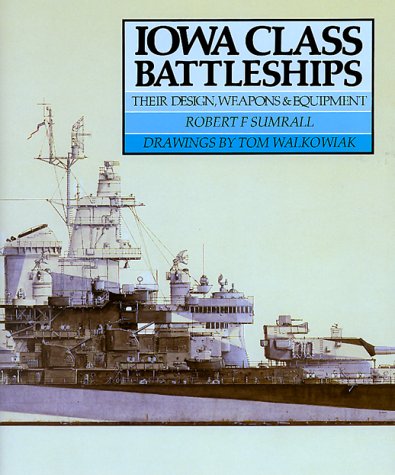 Titel:
Iowa Class Battleships: Their Design, Weapons & Equipment
Autor:
Robert F. Sumrall, Tom Walkowiak (Illustrator)
Verlag:
Naval Institute Press
Sprache:
Englisch
ISBN:
0870212982
Preis:
Nur noch im Antiquariat
Inhalt
The Fast Battleship
Design Background
The Iowa Class Design
Activations and Modernisations
Armament
Fire Control
Radar and Electronics
Protection
Engineering and Damage Control
The Iowa Class Today
Appendix A Statistical Data
Appendix B General Arrengement Drawings
Appendix C Chronology of Service
Appendix D Source Material
Glossary
Index


Beschreibung
Robert Sumrall erzählt in seinem Buch die Geschichte der Iowa Class Schlachtschiffe. Da das Buch bereits in den 80ern erschienen ist fehlt leider eine Betrachtung der letzten Einsätze der Schiffe im Libanon (USS New Jersey) und im arabischen Golf (USS Missourri und Wisconsin), sowie eine Betrachtung der Explosion auf USS Iowa (Turm II).
Dennoch ist das Buch eines der besten über diese Schiffsklasse, Ihre Einsätze und Entwicklungsgeschichte.
Ergänzt wird das Buch durch hervoragende Fotos, technische Zeichnungen und Farbabbildungen der Tarnschemen.
Fazit

Ein ganz hervorragendes Buch! Für alle die an Marinegeschichte und Technik interessiert sind ist dieses Buch wärmstens zu empfehlen.
Ulrich